Model




HL30GF

Standby Power

KVA

42

KW

33

Prime Power

KVA

37.5

KW

30

Frequency

Hz

60

Voltage

V

208/416

Rated speed

rpm

1500
Cummins 4BT3.9-G2: in-line, 4 cylinder, 4 cycle,natural aspirate diesel engine

Bore X Stroke (mm)

102x120

Displacement (L)

3.9

Compression ratio

16.5:1

Rated speed (rpm)

1500/1800

Prime power (kW)

36/40

Standby power (kW)

40/45

Fuel injection pump

AD injection pump

Governor

GAC electric governor / RSV mechanical governor

Steady speed droop

≤1% (Electrical governor) / ≤5% (Mechanical governor)

Lubricant capacity (L)

11

Coolant capacity (L)

7.2 (engine only)

Net weight (kg)

320

Gross weigh (kg)

340

Overall dimension (LXWXH) (mm)

765X582X908

Coolant intake size

¢58 mm

Coolant outlet size

¢45 mm

Flywheel/Flywheel housing

SAE3#/ SAE3#

Cooling system

Forced water cooling cycle
Performance data

Standard air intake temperature

25℃

Air intake pressure (kPa)

100

Standard light diesel

0# / -10# light diesel

Fuel intake temperature

40

Air intake restriction (mmHg)

251

Exhaust back pressure (mmHg)

76

Lubrication oil

15W40-CF4 Upgrade
Main features:
12 wire reconnectable stator/terminal arrangement

Easy access for installation and maintenance

2/3 pitch winding as standard, to avoid excessive neutral currents

Class H insulation with severe environmental protection as standard

Built to conform with all leading industrial and marine standards

460 AVR as standard with 1.5% regulation and 2 phase sensing

IP23/IP21 as standard
Alternator specifications

Control system

Self excited

A.V.R.

SX460

Voltage regulation

±1.0%

Insulation system

Class H

Protection

IP23

Stator winding

Double layer concentric

Winding pitch

2/3

Winding leads

12

Stator wdg. resistance

0.051 Ohms per phase at 22℃series star connected

Rotor wdg. resistance

1.04 Ohms at 22℃

Excited stator resistance

14.6 Ohms at 22℃

Excited rotor resistance

0.118 Ohms per phase at 22℃

Waveform distortion

No load <1.5% non-distorting balanced linear load <5.0%

Maximum overspeed

2250 Rev/Min

Bearing drive end

BALL.6312-2RS.(ISO)

Bearing non-drive end

BALL.6306-2RS.(ISO)

Packing crate size

105X57X96 (cm)

Telephone interference

THF<50

Cooling air

0.212m3/sec
Alternator options

Stamford

S1L2-K1

SHANHUA

HLF30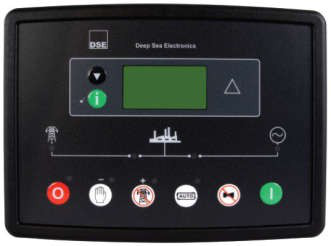 Deepsea control module
Model: 7320
The DSE 7320 is an Auto Mains (Utility) Failure Control Module suitable for a wide variety of single, diesel or gas, gen-set applications.
Monitoring an extensive number of engine parameters, the modules will display warnings, shutdown and engine status information on the back-lit LCD screen, illuminated LEDs, remote PC and via SMS test alerts (with external modem).
The DSE7320 will also monitor the mains (utility) supply. The modules include USB, RS232 and RS485 ports as well as dedicated DSE Net terminals for system expansion.
Overview dimension & Sound levels
LSC50E3-6 (Open type)

Configuration

L= Length (mm)

W= Width (mm)

H= Height(mm)

Weight (kg)

Open set

1760

760

1380

805
LSC50S3-6 (Silent type)

Configuration

L= Length (mm)

W= Width (mm)

H= Height (mm)

Weight (kg)

Enclosed set

2310

980

1550

1125
Feedback form contact with us