Tiandi Mei fog gun machine unique performance advantages
Tiandi Mei fog gun machine unique performance advantages
Spray gun machine also called style send type remote spray machine, its working principle is the use of high pressure water pump and water atomization module to reach atomization state, then wind will water mist sprayed out by high pressure centrifugal fan, water mist adsorption dust particles in the air, make its weight natural sedimentation, thus to achieve the effect of dust removal, cool, clean air.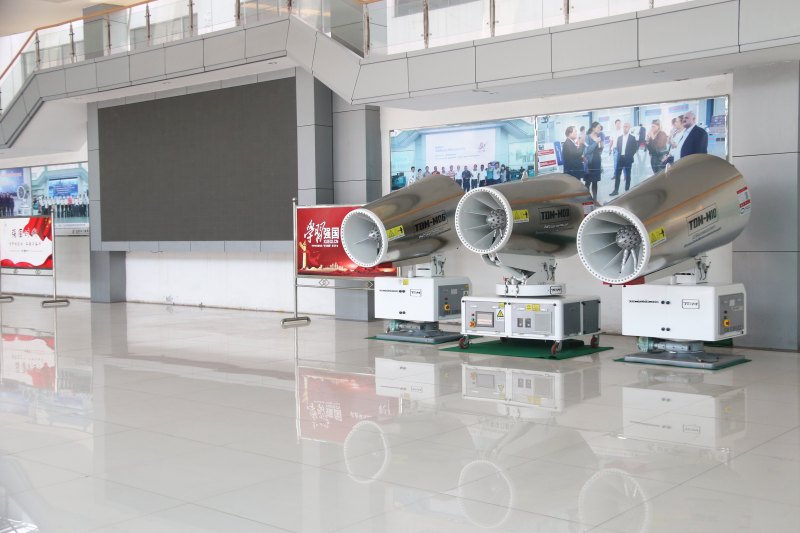 Unique performance advantages of Tiandi Mei Fog gun:
1. Stainless steel sprinkler head, spray evenly with water mist, 360° full coverage, no dead Angle spraying.
2. Large fog, small particles, good atomization effect, water consumption can be saved 70% ~ 80%, more safe, easy to operate!
3. Double layer noise reduction, with sound absorption interlayer in the middle, good noise reduction effect