Huali Power Cloud Service Center
Huali Power Cloud Service Center
With the widely use of "lnternet",we also kept pace with the times,took the lead to realize generator sets ' networking in 2015,and founded Huali cloud platform,especially the line-up of 2 center in March,2016(HLG intelligent power source testing center and HLC intelllgent power source colud service center),which stands that Huali power source stepped in cloud service epoch.

Through HLC Huali Source cloud service center,we can supervise generator set remotely by internet,to realize "4 remote comtrol " functions.All performances and parameters can be uploaded to centralized control center in time,then bidirectional feedback interact function can be realized between users and manufacturer.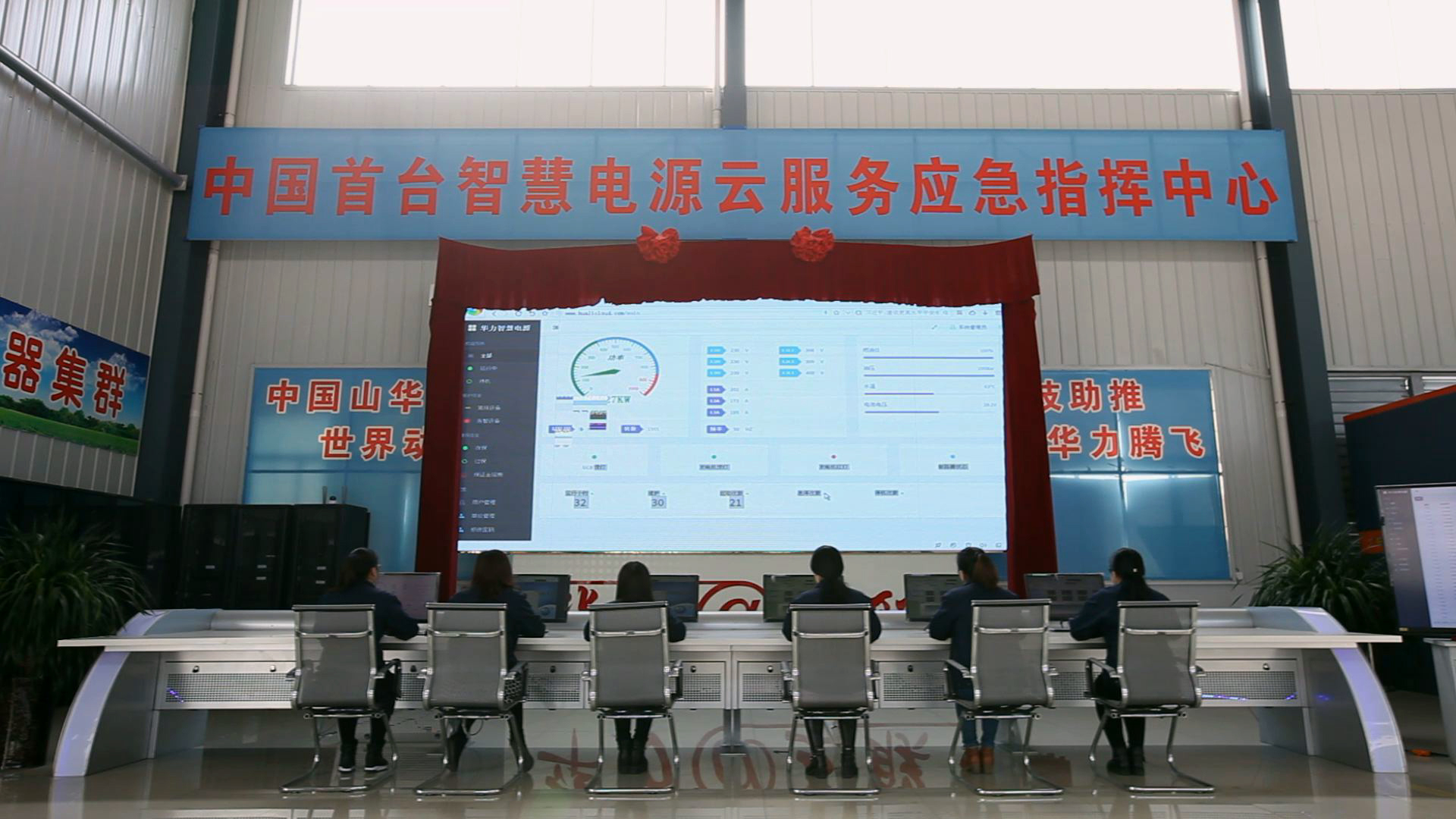 Operator can change the info with engine through cloud service,and in this way,engineers of manufacturer can analyze trouble spot by various data from sensor,then he can send solution and maintenance info to operator ' s cell phone.So solving time is shorten,and loss in lowered.
Advantages of Huali cloud service center:
1. Avoiding generator set ' s breakdown,improve user ' s efficiency;
2. lncreasing service efficiency,reduce service fees;
3. Collecting,storing,and analyzing the using distribution and density of generator sets,to promote power grid develops efficiently;
4. Providing communicating platform between user and manufacturer,to promote products upgrade.