Short Description of 40KW Cummins Generator minimum price sales,with 40 kW / 50 kVA prime power,and 44 kW / kVA standby power;Voltage:400 / 230 V or 380 / 220 V optional,Frequency:50 HZ,Speed:1500 / 1800 rpm optional.Diesel Generator Set With Cummins Engine,and water cooled;Alternator is SHUANHUA,STAMFORD or MARATHON optional;Controller:KOMAP or DEEPSEA optional;We have Different Type Generator ,such as Open Type Generator , silent / soundproof / quite type generator, Trailer Type Generator , Container Type Generator ,and Automobile Type Generator.Our partners are all famous diesel engine manufacturers such as Perkins,MTU,Volvo,Dongfeng Cummins,Chongqing Cummins,Yuchai of China,Shangchai,Weichai Deutz and so on.We have Different Brand Diesel Generator Set,such as diesel generator set with CUMMINS engine,Diesel Generator Set With Perkins Engine,Diesel Generator Set With YUCHAI Engine,Diesel Generator Set With MTU Engine,Diesel Generator Set With Chinese Engine;We have different kW generator,20-50 kW generator,80-200 kW generator,200-480 kW generator,500-1000 kW generator,and ≥1000kw generator.We have Different Kva Generator ,20-50kva generator,80-200kva generator,200-480kva generator,500-1000kva generator,≥1000kva generator.

Model No.: HL40GF

Type: Basic Diesel Generator

Installation Method: Fixed

Stroke: Four Stroke

Cooling Method: Water Cooling

Output Type: AC Three Phase

Speed: Speed

Conditions of Use: Land Use

Usage: Common Units

Landuse Type of Unit: Automation Type

Excitation Mode: AC Rotating Exciter

OEM: YES

GOV.E

Max.Power 55

Ad ditional Info

Packaging: Plastic Foam as standard packing for silent type ,plywood cases as standard for open type.

Brand: HUALI

Transportation: Ocean

Port: QINGDAO

Short Description of 50 kva cummins diesel generators for sale:Prime power:40kw/50kva;Standby power:44kw/55kva;Voltage:400/230v or 380/220v optional;Frequency:50HZSpeed:1500/1800rpm optional;Diesel engine:CUMMINS;Alternator:STAMFORD or MARATHON optional;Controller:KOMAP or DEEPSEA optional;We have open type and silent type,and Trailer Type Diesel Generator;It's used for home or industry,inside or outside of house.
Cummins has nearly 100 years of experience in engine and generator set production, with annual sales of over 6 billion dollars. Cummins can provide various power equipment that customers need, from 30KW backup power to 30MW's national power station.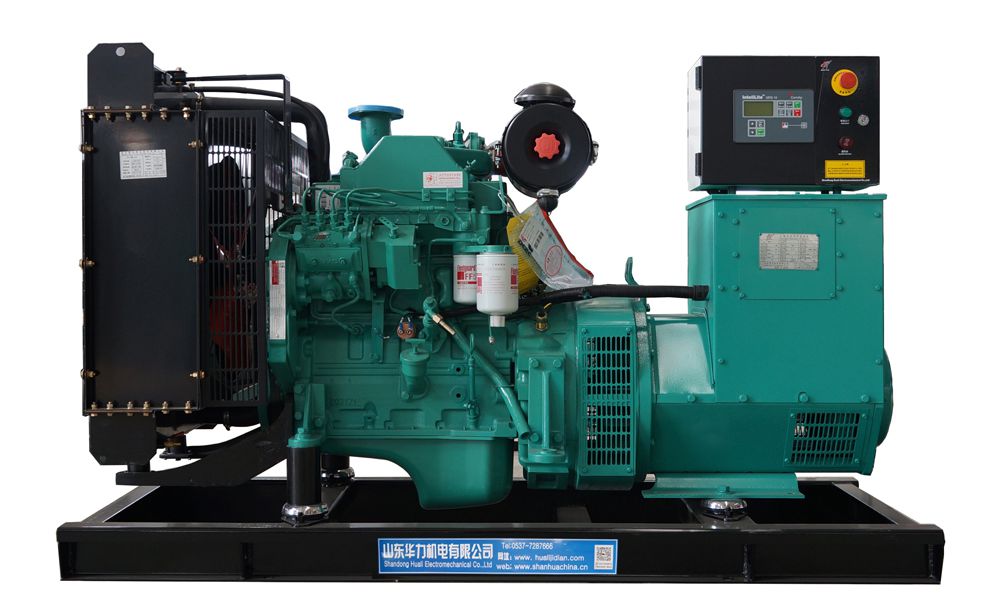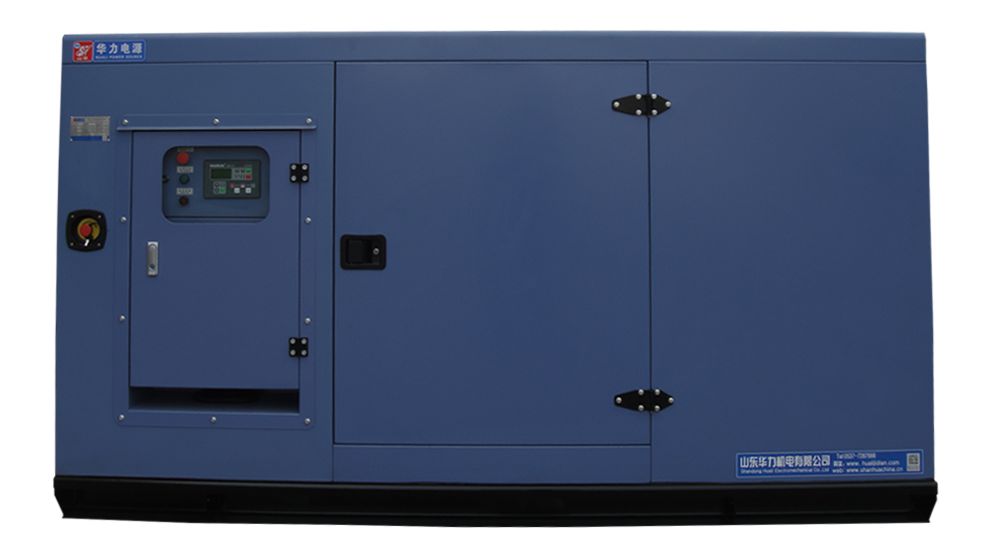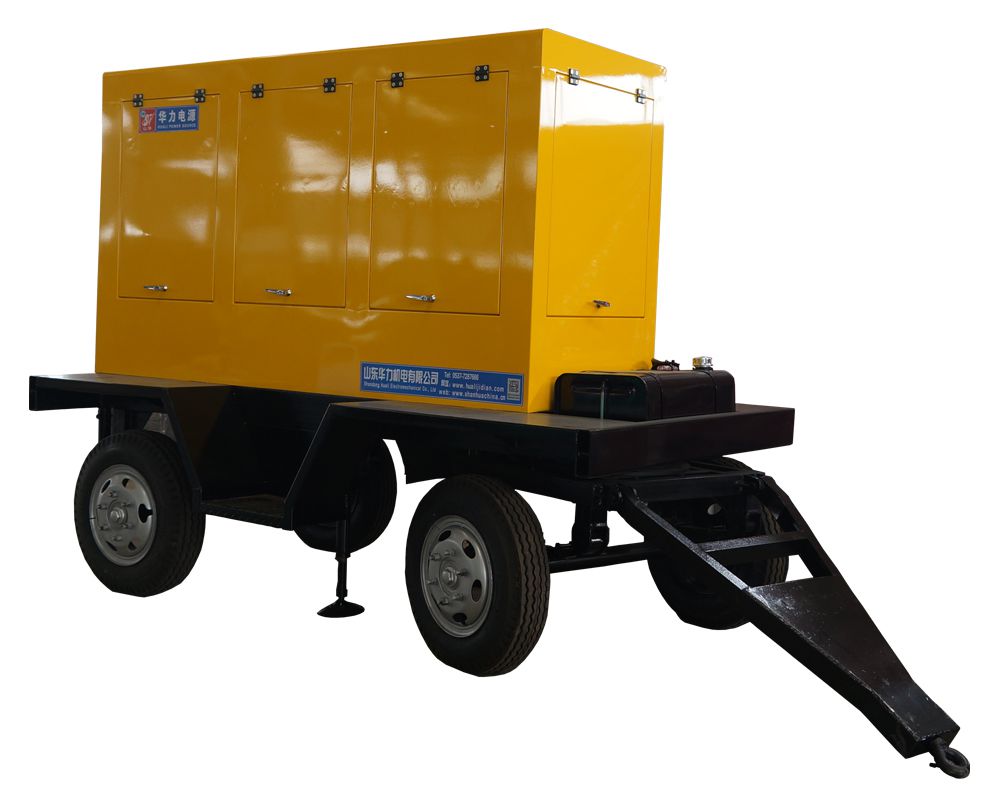 Diesel Generating Set Technical Specification




Manufacturer

SHANDONG HUALI ELECTROMECHANICAL CO.,LTD

Genset Model

HL40GF

Frequency

Speed

Voltage

Power

KW

KVA

50Hz

1500 rpm

400V

Standby Power

44

55

50Hz

1500 rpm

400V

Prime Power

40

50

Dimensions and Weights




OPEN STYLE

Overall Size(L×W×H)

1900x750x1200mm

Weight(net)

800kg

SOUNDPROOF STYLE

Overall Size(L×W×H)

2800x1100x1750mm

Weight(net)

1600kg

Voltage regulation: ≥±5%

Voltage Regulation, Stead State: ≤±1%

Sudden Voltage Warp (100% Sudden Reduce): ≤+25%

Sudden voltage Warp(Sudden Increase): ≤-20%

Voltage Stable Time (100% Sudden Reduce): ≤6S

Voltage Stable Time(Sudden Increase): ≤6S

Frequency Regulation, Stead State: ≤5%

Frequency Waving: ≤1.5%

Sudden Frequency Warp(100%Sudden Reduce): ≤+12%

Sudden Frequency Warp(Sudden Increase): ≤-10%

Frequency Recovery Time(100%Sudden Reduce) : ≤5S

Frequency Recovery Time(Sudden Increase): ≤5S
DIESEL ENGINE SPECIFICATION

Manufacturer

DCEC CUMMINS

Engine Model

4BTA3.9-G2

Base Output Power(kW)

50

Standby Power(kW)

55

Engine speed(rpm)

1500

Displacement, total(L)

3.9

Number of cylinders

4

cycle

4-cycle

Bore*Stroke(mm)

102*120

Compression ratio

17.5:1

Low idle(rpm)

900± 50

Torque(Nm)

435

Piston speed(m/s)

7.2

Engine weight,dry(kg)

350

Air intake way

Turbo-charged

Air intake flow(L/sec)

57

Exhaust temperature (℃)

485

Exhaust flow(L/sec)

155

Coolant capacity-engine only (L)

7.9

Engine coolant flow(L/sec)

2.0

Lubrication system Min. capacity (L)

10.9

Max. oil temperature permitted in oil pan (℃)

121

Start Motor Voltage (V)

24

Fuel injection pump model

BYC A pump with RSV governor

CONSUMPTION(L/h)

Standby power

14.7

100% prime power

13.1

75% prime power

9.8

50% prime power

6.7

25% prime power

3.8

ALTERNATOR SPECIFICATION

Manufacturer

WUXI STAMFORD

Alternator Model

UCI224D

Frequency

50HZ

Rated Speed(RPM)

1500

Voltage Regulation

±5%

Prime Voltage (V)

400

Number of Phase

3

Connecting Type

3 Phase and 4 Wires

Power Factor

0.8

Protection Grade

IP21

Altitude

≤1000m

Exciter Type

Brush less,self-exciting

Insulation Class

H

Temperature Rise

H

TIF

<50

THF

<2%
CONTROL SYSTEM

Work environment

Operating temperature:-20℃~60℃ Relative Humidity:95%

Operating voltage:DC24V(range:18-30V,pressure:50V/5mm)

Silent Type

Description

Standard functions

Shutdown

Warning

Engine Control

Generator Monitoring

Generator Protection

Engine Monitoring

Clear Text Display

Loss of Speed Signal

Alternator Under/Over Voltage

Alternator Under/Over Frequency

Mains Under/Over Voltage

Mains Under/Over Frequency

Under/Over Speed

Low Oil Pressure

High Engine Temperature

Phase Sequence Electrical (Option)

Earth Fault (Option)

Alternator Under/Over Voltage

Alternator Under/Over Frequency

Mains Under/Over Voltage

Mains Under/Over Frequency

Under/Over Speed

Low Oil Pressure Pre-Alarm

High Engine Temperature Pre-Alarm

High/Low Battery Voltage

Over-current

Periodic maintenance